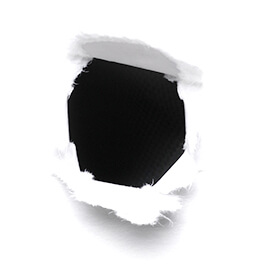 Axe Throwing
Axe Throwing Experience
Looking for a thrilling adventure?
Pick up an axe to enjoy some steel-flinging, adrenaline pumping fun of splintering targets with this sport. One of our range officers will walk you through axe throwing training, safety tips, and a series of games. Must be 12 years or older to participate.


How it Works
Get picked up at your preferred location and driven to the range
Read over a safety and training pamphlet
Receive additional hands-on training upon arrival at the range
Enjoy a practice round of axe throwing to familiarize yourself with the equipment
Enjoy your experience and purchase any upgrades during or after
Get dropped off at the same place you were picked up
Requirements
Must be 12 years or older to participate
Must wear appropriate apparel for range environment (no high heels or dresses)
Must use company furnished safety gear at all times
Must have demonstrable upper arm strength to handle throwing axes
Recommendations
Wear closed toe shoes such as boots, hiking shoes or sneakers
This activity takes place outdoors and Ketchikan is well known for its rainfall- Please dress accordingly
Tell us about your archery experience, training, or concerns you may have so we can make you comfortable
Take aim and use careful throwing techniques
Bring your adventurous spirit and have fun!


What's Included
Have you ever played darts? Well, this activity is similar in regard to scoring but instead you're throwing steel axes at the target. Our experienced range officers will run you through a safety course and teach you how to throw like a pro. Each session will include a training & safety course and all of the equipment required for this steel flinging fun. Once you've completed your training you can begin throwing. You can select any target from one of our packages: Zombie apocalypse, claim jumper calamity, gangster gun fight, or grizzly bear attack. Available for ages 12+.
Traveling with kids?
Kiddos will be more than entertained with one of our Junior Packages. No matter what their age, we have something in store. All ages can compete for prizes in our Shooting Gallery. Littler ones have a blast and a half with the Shooting Gallery.


Frequently Asked Questions
If you have a cell phone, our driver will call you when they arrive and if not, we will select a notable landmark in the city and pick you up at a prearranged time.
Our adventures typically last 1.5 to 2 hours--including pickup and drop off.
No sweat! Our range officers will walk you through a training and safety course.
Some benefits of axe throwing include: building muscle in your arms, core, hamstrings, and calves. It counts as cardio and it's a great self-defense tactic!
If the axe hits the target with its handle then there is a chance that it can and will bounce back towards the thrower. Throwing an axe takes careful consideration with the amount of strength put behind it because it can bounce back harder than you throw it.