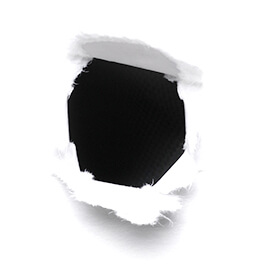 Let Us Roll Out the Red Carpet
Multiple Arms Adventure from Tactical to Sporting
If you want it, you should have it. And we think you're worth three shoot-em-up adventures for one low price. After all, why pick one package when you can have it all? Grizzlies, zombies and oodles of bad guys--you'll take it all on with this VIP package.


How It Works:
Get picked up at your preferred location and driven to the range
Watch a gun safety video on the drive
Receive additional hands-on firearm training once at the range
Enjoy some time at our .22 caliber shooting gallery to get oriented with firearms
Enjoy your experience and purchase any upgrades during or after
Get dropped off at the same place you were picked up
Requirements:
Must be 14 years of age or more to handle above .22 caliber firearms (for all adult packages)
Must be between 9 and 14 years of age to handle .22 caliber firearms
Must wear appropriate apparel for shooting range environment (no high heels or dresses)
Must use company furnished safety gear at all times
Must have demonstrable firearms experience or weigh 150 lbs or more to handle high caliber firearms (Standard Grizzly Bear Attack and Sniper Rifle Experience)
Recommendations:
Wear boots, hiking shoes or sneakers
Even though we are indoors, the ventilation causes a substantial breeze, so bring a light jacket
Tell us about your firearms experience, training, or concerns you may have so we can make you comfortable
Take aim and use careful shot placement. After all, this is a competition and the winner gets their choice of some fantastic prizes!
Bring your adventurous spirit and have fun


What's Included
Pick three: Claim Jumper Calamity, Gangster Gunfight, Grizzly Bear Attack, or Zombie Apocalypse. We don't think you can go wrong. Whether you're defending the riches of your mining claim, taking a trip back in time to an era where bootleggers were overrunning Ketchikan, staring down a charging grizzly, or even fending off the brain-eating masses descending upon Alaska, you're definitely going to have some heart-pounding fun
View Upgrades
Traveling with kids?
Kiddos will be more than entertained with one of our Junior Packages. No matter what their age, we have something in store. All ages can compete for prizes in our Shooting Gallery. Littler ones have a blast and a half with the Shooting Gallery.


Frequently Asked Questions
If you have a cell phone, our driver will call you when they arrive and if not, we will select a notable landmark in the city and pick you up at a prearranged time.
No worries! Our safety videos and team of firearms experts will provide you with the training you need to feel comfortable.
Yes! Depending on age, we can customize your experience for all members of the family.
Of course! We're happy to make any package changes up to the time of your pickup. Feel free to change your selection or add upgrades!
Our adventures typically last 1.5 to 2 hours--including pickup and drop off.